20th April 2020
The Bostey Youth Club Goes 'Virtual' to Help Isolated Young People During Lockdown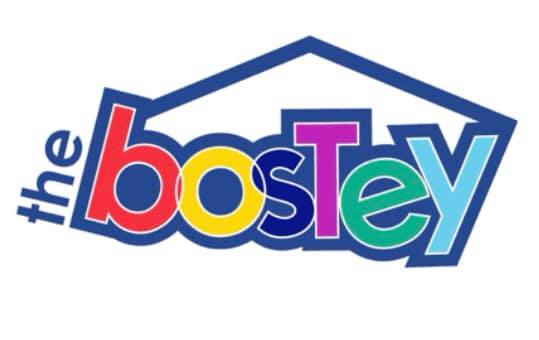 Youth workers at the Bostey in Walker, Newcastle, are launching virtual activities and delivering home baking kits door-to-door to ensure young people remain supported during the coronavirus outbreak.
St Anthony's Youth Education & Support, known as 'the Bostey', has been at the heart of the community in Walker for over 60 years.
It recently moved into a new purpose-built centre. But with face-to-face contact now suspended, staff are stepping up from a three to a seven-day-a-week service and are coming up with new ways of working including delivering virtual sessions, posting activity ideas on social media, keeping in touch by phone and delivering activity packs to people's homes.
As well as fun activities, they are also continuing their vital role supporting mental health and well-being and ensuring families have the essentials they need, from food to medicines, internet and electricity supplies.
Jodie Grieveson, project manager, the Bostey, said: "It was so hard when we had to end the drop-in sessions and we had young people in tears just wondering how they were going to cope without school and the Bostey.
"We have received lots of feedback saying thank you as the activities so far are helping them get through the day and keeping their minds active.
"We are trying to send out lots of positive messages through our Facebook page and youth workers are playing games in online groups, checking on how everyone is doing, sharing stories, uploading advice information such as how to stay safe online and self-care advice.
"We are also starting online tutorials on how to make things like bracelets, hair bobbles, face masks, homemade paint, play dough, candling making, salt dough and lots more.  Again, if families don't have the materials we can make packs up and deliver them.
"The home baking has been really popular – especially for people who are self-isolating or are unwell. Each week a different recipe will be available to learn how to cook.  This week was fairy cakes and next week is homemade bread buns. We are trying to secure more funding so we can provide these to even more families."
Jemma Sweeting, 31, a flight attendant, lives with partner Lee Luke and daughter Sienna, 11. They have been self-isolating after both Sienna and Jemma experienced symptoms of coronavirus.
Jemma said: "It's been hard for Sienna as we've both been unwell and self-isolating for two weeks. She is feeling better now, but I'm still recovering. I could hardly get out of bed at one point and was coughing and struggling to catch my breath, which was quite frightening.
"The staff at the Bostey have been amazing. It's been hard to get hold of some baking ingredients, so when the recipe kit arrived, Sienna was over the moon. She was in her element and really lifted her spirits as she misses her friends.
"We've also enjoyed the online quizzes and the ideas for activities they've been posting.
"They always go above and beyond, they are just amazing and don't get the recognition they deserve for all that they do.
"I went to the Bostey when I was younger, all my childhood memories are there. It is such an important part of the community here."
Jo-anne Ridley said her three children Syan, eight, Coen, four and Orin, three, "had a blast" baking the cakes for their dad, Stephen's, birthday.
Jo-anne, who is studying to be a teaching assistant, said: "We've been self-isolating since my daughter was sent home with a cough and a temperature just before the schools closed. It was perfect timing, as the kits arrived on Stephen's birthday and the kids absolutely loved making them.
"The Bostey's Facebook page is also great for ideas about activities to try at home."
The Bostey is part of the Newcastle Neighbourhood Youth Project, which will see a total investment of £730,000 in seven organisations across the city over the next three years thanks to three local charitable funds The LGA Foundation, Sir James Knott Trust and The Ballinger Charitable Trust.
The projects involved in the project are: The Bostey, D2, Kids Kabin, North Benwell Youth Project, Northbourne Youth Initiative, Patchwork Project and West End Women and Girls Centre.
Sue Reece, of the LGA Foundation, said: "In these challenging and uncertain times we want to offer our support to ensure vital frontline projects can continue their important work.
"We are hearing how projects are quickly adapting to meet these challenges, such as providing online advice when face-to-face contact is no longer possible. The dedication of staff and volunteers is also inspirational as they continue to keep services running despite having their own health to consider and their own families to care for.
"We hope that by working together, we can all help to look after the health and wellbeing of the most vulnerable in our communities."
For ideas and activities visit https://www.facebook.com/john.boste