17th August 2023
Bright Futures – Girls Standing Up Campaign
Bright Futures – Girls Standing Up Campaign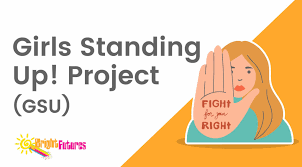 The LGA Foundation have supported Bright Futures over the past six years, and we feel that there is something incredibly unique about the work that they have been doing. We wanted to highlight a particular element of their wide-ranging charity and are keen to promote it in order to increase the support that they are asking for.
Bright Futures NE have launched a petition to give students a legal right to access school toilets when they have their period.
This petition has been launched to run alongside their 'Girls Standing Up!' project, which has been running for the past eighteen months. Since the 'Girls Standing Up! campaign's inception, they have worked with over 1000 young people to deliver an educational program covering sexual harassment, domestic abuse, healthy relationships, consent, and sexual assault, amongst other topics.
Running parallel to this project, Bright Futures NE has recruited 'Fearless Female Ambassadors' to lead on a number of social action projects; covering issues that are important and meaningful to them, as young women and members of the community.
The Fearless Female Ambassadors have proposed that young people should have a legal right to access school toilets when they are on their period. Young people, who are on their period throughout school hours, are sometimes denied the right to use the toilet. This can cause shame, embarrassment and preventing them from changing period products. This is inconsistent with the right to dignity and basic human rights – as per the UN Convention on the Rights of the Child. Bright Futures NE propose young people with periods, by law be given a right to access school toilets.
The LGA Foundation spoke with two members from Bright Futures, who are helping to lead the petition. Bright Futures have gone to great lengths to speak with young people across the community to ascertain how best to ensure that they are allowed to use the bathroom when it is necessary. The Ambassadors have presented the idea of 'period passes' to be used within schools and have hosted pop up events, where they distributed period products, whilst promoting their campaign. They plan to host more events throughout the summer; hosting pop-ups and outreach in town centres.
It is their hope that the petition will gain enough signatures and attention to bring this issue to Parliament and for a real discussion to be had and a law to be passed. The campaign is being supported by Emma Lewill-Buck, Labour MP for South Shields.
Quote from Dianne MacKay:
"From the minute we met the team at Bright Futures NE, we wanted to support the important work they were doing with young women within their communities. No issue is too big or too small for this project. Knowledge is a huge part of enabling our young people to identify issues, support each other and speak out and they do it in such a fun and inclusive way. The founders are such inspirational women, this flows throughout the team and the girls attending the groups are so passionate about making a positive impact for themselves, their peers and the wider community. Encouraging young women to find their voices and be heard, lobbying parliament with petitions to make our streets safer for girls and women and tackling period poverty to demand access to toilets in school are just some of the important issues they are addressing."
We invite followers of the LGA Foundation to sign the petition and provide ample opportunity for this issue to be progressed to Parliament.
To sign the petition, please click the link below or scan the QR code:
https://petition.parliament.uk/petitions/637669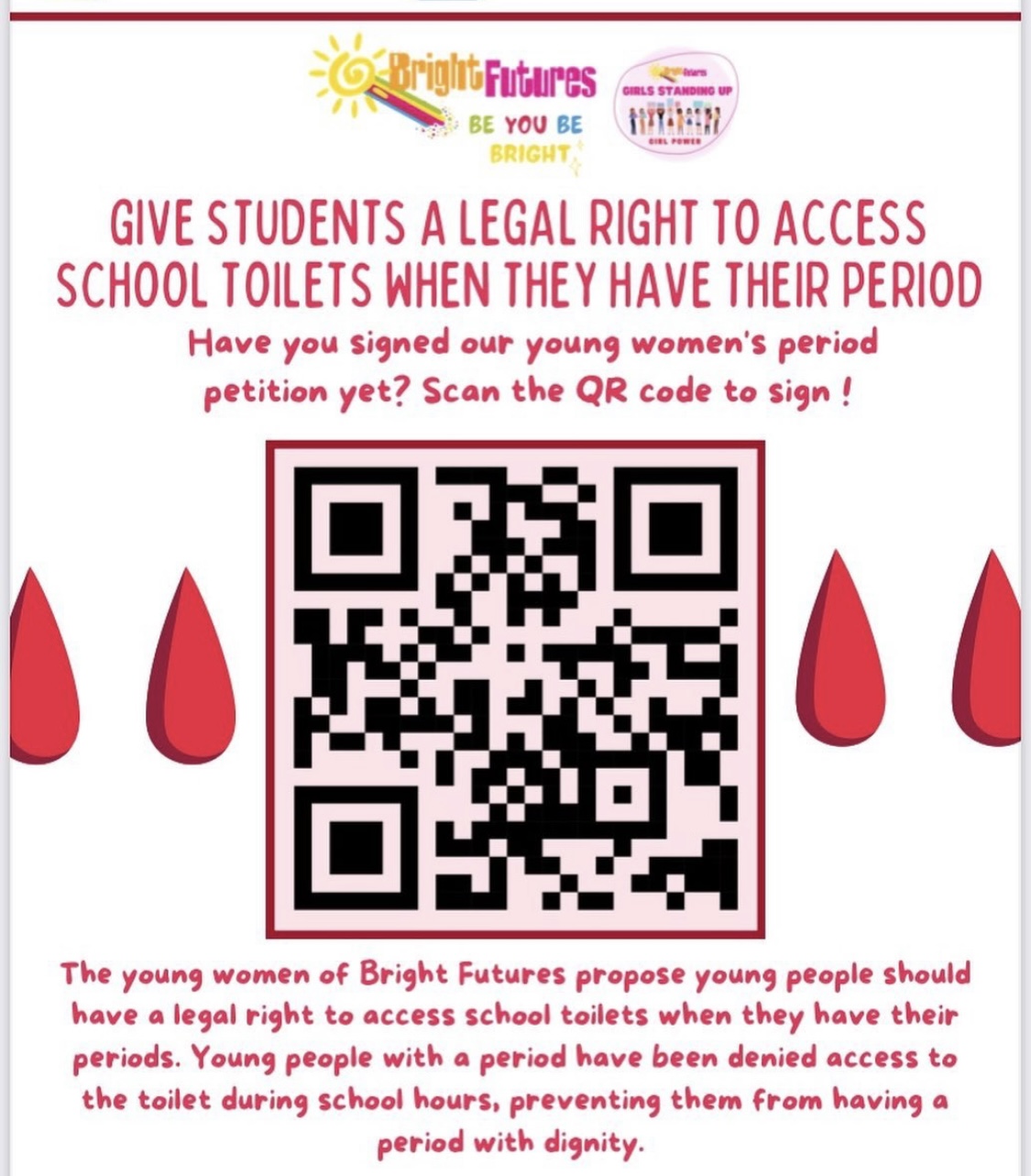 Bright Futures are a registered charity (No. 1157578) working with young women up to the age of 25 to give them a brighter future by helping them to tackle some of life's biggest challenges including substance misuse, domestic abuse, unemployment, poor health and wellbeing, sexual abuse and exploitation.